We have some great cabaret acts to warm the heart. If you like it hot…
Fred (Hoop act):
A 5 minute Hula Hoop / Clown solo act of a circus strong man playing with shiny rings.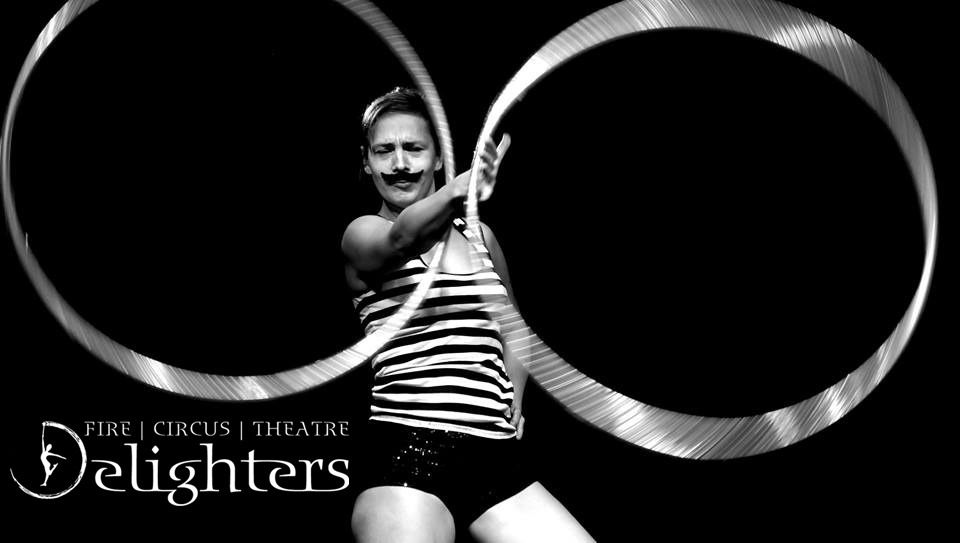 Fire Tango:
A solo tango number with fire fans and a fire rose.
It can be performed outdoors or indoors with the appropriate safety regulations, please get in touch for more details on
[email protected]
Glow Hoop acts and Glow double hoop acts:
[vimeo]http://vimeo.com/34607612[/vimeo]
With various colours and light settings you can never get enough of these.
Let the hoops speak for themselves. 2-4 different acts per cabaret.
.
Glow Pois
With similar visual effects but different patterns and orbs using a classical spinning toy called "pois". Various colours of light available.
.
Glow balls
Juggling or dancing with these beauties, the balls fade from one colour to the other.
.
Money!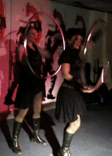 The well-known song from Cabaret, performed as a hula-hoop duo. With a fun choreography, mime and flying chocolate coins the girls will make heads spin – "as money makes the world go round".
.
Levi Stick (Magic Wand)
This is juggling equipment that is also called flow wand. The performer is dancing with a wand seemingly floating in mid-air. Or is it the wand dancing around the dancer?