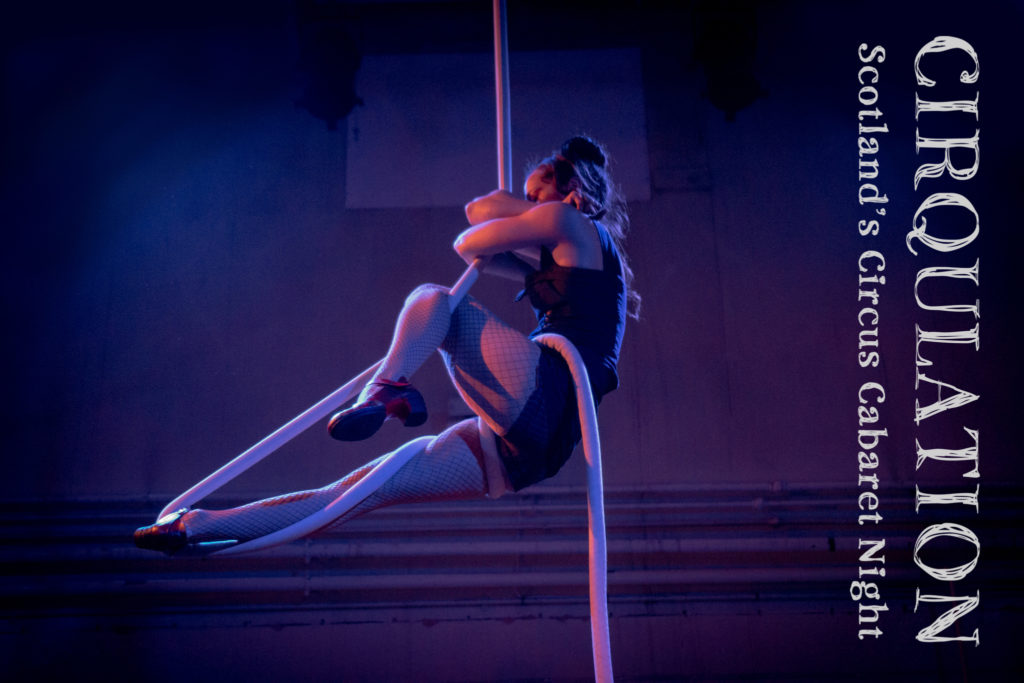 WE ARE BACK!!!!
Cirqulation is Scotland's only presently ongoing circus cabaret event, showcasing new acts of established and emerging local circus artists. The show brings a range of high quality circus acts the Scottish circus industry has to offer to local audiences indoors or outdoors. Our aim is to build audiences that appreciate contemporary circus across Scotland.
The name refers to freshening the blood flow of Scottish Circus.
This edition is themed "OBSESSION", celebrationg our return to what we love and revealing our secret passions we developed over the pandemic.
Would you like to perform in the sixth edition of Cirqulation? Do you have an act that you worked on during lockdown, a strong idea, new skills to show off?
We are absolutely delighted! Please fill in the application form HERE.
Applications close on 11th August 2021.
THE EVENT WILL TAKE PLACE BETWEEN 15-19TH SEPTEMBER 2021, EXACT DATE TO BE CONFIRMED as it will be part of a larger event (to be revealed at a later stage)
With a slightly different fromat than usual the show will be 1hour length and it will be performed twice on the same day, as part of a larger event (to be announced later).
Mentoring for artists is still available but it will take place online.
This is a family friendly event.
We are primarily looking for acts from all over Scotland, with a couple of slots open for performers from the rest of the UK.