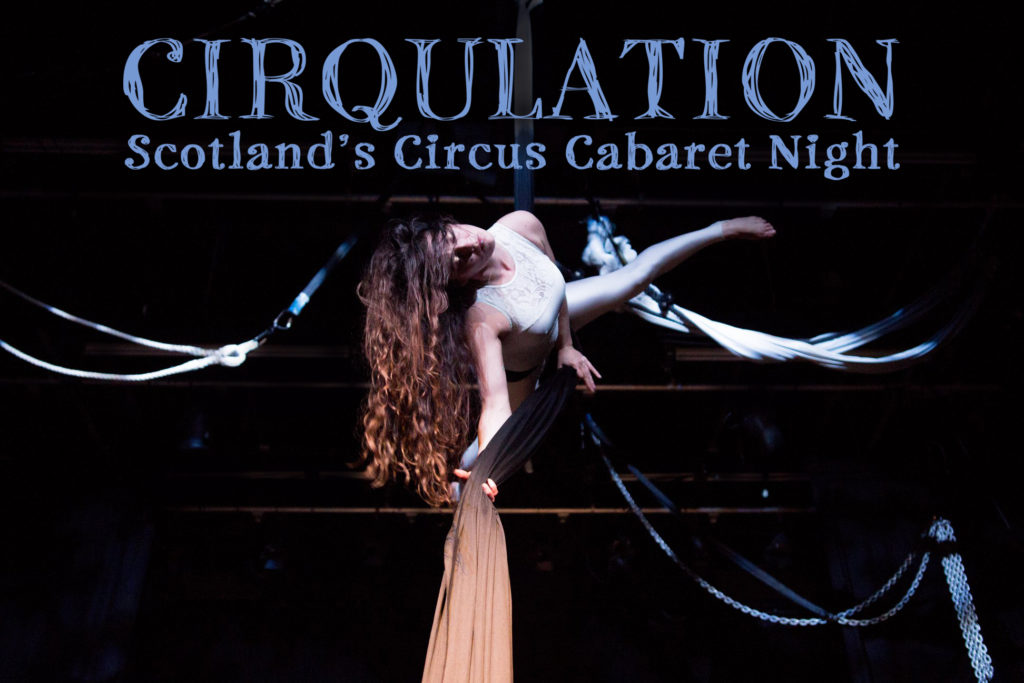 Scotland's Circus Cabaret Night: CIRQULATION's 5th edition, freshening the blood flow of Circus Arts in Scotland.
Welcoming some radical changes, the theme this time was TRANSFORMATION.

27th September 2019, 7pm-9pm with interval (Doors open at 6.30pm)
Celebrating the biggest changes in life, in nature, body appearance or spirit, evolving towards a better self more true to our own, metamorphosis, the dynamic of destruction and creation within and without.
Exploring the theme within all discipline circus.
The event is to inspire the creation of new acts by established and emerging circus artists across Scotland and to make contemporary circus available for communities in Edinburgh's disadvantaged areas. Our venue is the vibrant North Edinburgh Arts, a lovely theatre space just a short bus ride away from Edinburgh's city centre.
Our big changes? We are overjoyed to have received funding from Creative Scotland and the National Lottery to run the event till the end of 2020. We are also sponsored and supported by some local businesses such as Cascade Juggling, and Polifilm Media.
ARTISTS:
We are usually seeking circus acts from all over Scotland.
Please keep an eye here or on the Cirqulation Facebook page for upcoming opportunities in the future.
LINE UP:

Emma Poole – Tangled in Air (Double ropes)
Rachael Macintyre – Jabuti Theatre (Silks)
Robert Gallagher-Lyall (Juggling)
Kasia Zawadzka – Skinny Redhead (Self suspension)
Veera Laitinen and Melinda Warren – Voyages Paralelles (Acrobalance)
Katie Close (Rope)
Rosella Elphinstone and Sarah Lake (Doubles aerial hoop)
Donald Grant (Diabolo)

Event hosted by Lisette The Dutchess.
Walkabout characters and stage hands: Mazz Marsden, Anonymi Topher and Jusztina Hermann.
Special thanks to our sponsors Cascade Juggling and Polifilm Media
and for the generous support of by Creative Scotland National Lottery Funding.