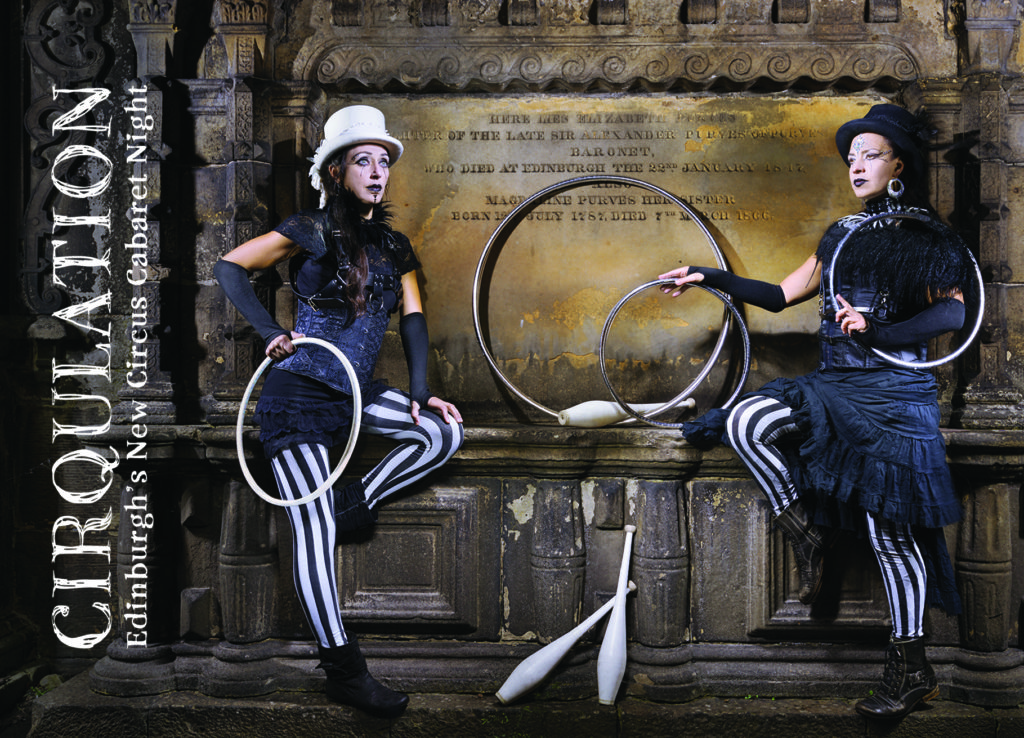 Scotland's new Circus Cabaret Night: CIRQULATION is back!!! Freshening the blood flow of Circus Arts in the capital of Scotland.
Welcoming back the darkness, the theme this time is CIRQUE NOIR. The veil is thin between our world and the otherworld coming up to Halloween/Samhuin/Day of the dead. Think darkness, mystery, gothic and ethereal, a freak show or pensive moody vertical dance.
The event is to inspire the creation of new acts by established and emerging circus artists across Scotland and to make contemporary circus available for communities in Edinburgh's disadvantaged areas. Our venue is the vibrant North Edinburgh Arts.
LINE UP:
Kalina Suter (Dance trapeze)
Miss Truelove Waits (Contact juggling)
Bob Gallagher-Lyall (Ball juggling)
Miss Mango (Aerial cocoon)
Will Borrell – Will Be Juggling (Club juggling)
Mat-E-Tricks (Isolation hoop manipulation)
Sarah Lake (Trapeze)
Rob Thorburn – Circus Alba (Balloon manipulation, physical theatre
Zoja Dravai (Aerial loops)
Rosella Elphinstone (Aerial Chains)
Miriam Wolansky – Dragonfly Wolanski (Aerial Silks)
Sky Flowartist (Multi Hoops
Event hosted by Nat Lunatricks.
Cirque Noir walkabout characters and stage hands: Zoja Dravai and Jusztina Hermann

SEE PHOTOS HERE