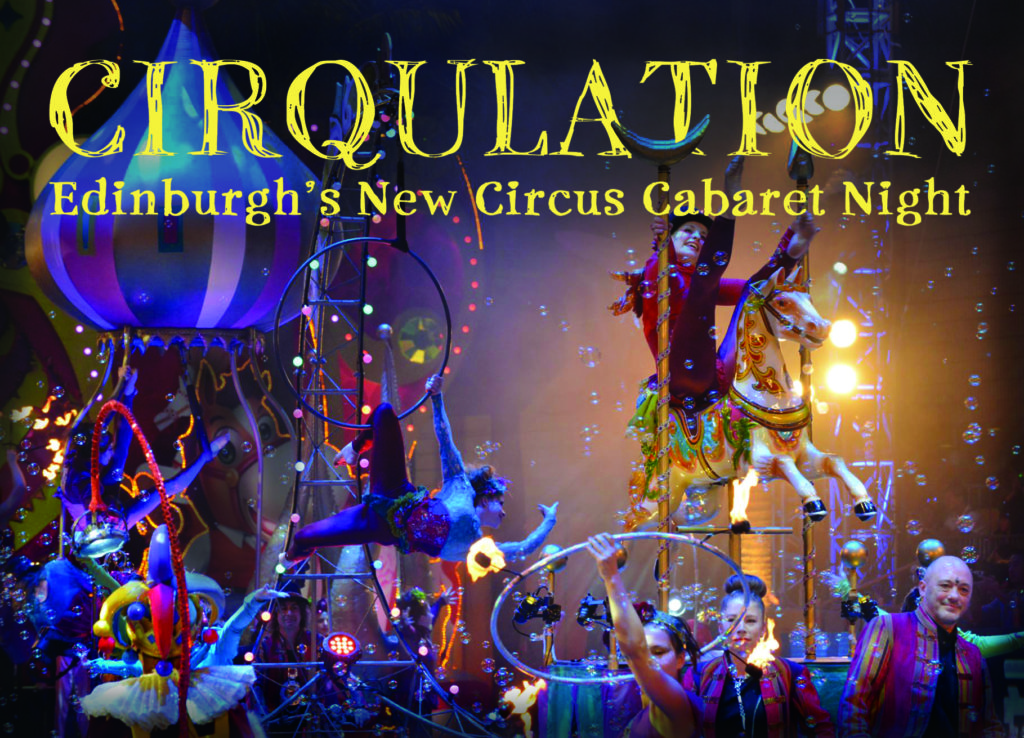 Roll up, roll up, welcome Scotland's new Circus Cabaret Night: CIRQULATION, freshening the blood flow of Circus Arts in the capital of Scotland!
The event is to inspire the creation of new acts by established and emerging circus artists and to make contemporary circus available for communities in Edinburgh's disadvantaged areas. Our venue is the vibrant North Edinburgh Arts, a lovely theatre space just a short bus ride away from the city centre
Our first event is themed "Enchanted Circus". Think of dreams, fantasy, magic – and of course circus!
Line up:
Meet and Greet stilted walkabout by Rowanbank Environmental Arts
Rosella Elphinstone (Illusion)
Frenchy (Contact Juggling)
Keith and Antonia – Throw Poi (Poi juggling)
Ian Fraser – Edinburgh Performers (Balancing, juggling, clown)
Miriam Wolanski – Wolanski Aerial and Pole (Aerial Hoop)
Tinka Sparks – Delighters (Multi hoops)
Amy and Saya Duo (Acrobalance)
Bob Gallagher-Lyall (Juggling)
Sarah Bebe Holmes – Paperdoll Militia (Rope)

Compere and magic by Tom Caine.
Dark angels – walkabout characters and stage hands: Rachael Macintyre (Jabuti Theatre), Sade Amin Nadour, Dan Oliveira.

SEE PHOTOS OF THE ACTS