CABARET ACTSÂ  |Â  GLOW HOOP SHOWÂ  |Â  FIRE HOOPS
A wide selection of hula hoop acts from Stage Shows and Cabaret Acts to Meet & Greet or Mix & Mingle walkabout performances to get your guests dancing or entertained.
Various lengths and themes available, GET IN TOUCH on [email protected] for a quote or special themes.
CABARET ACTS AND STAGE SHOWS:
Sandy:
Solo theatre
clown

act choreographed to high energy salsa music. Single hoop, single handbag, a red nose and all the flourishes.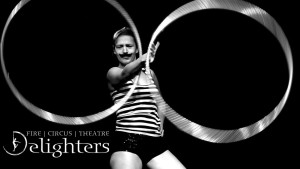 Fred:
Hula Hoop / Clown solo act of a circus strong man playing with shiny rings.
A three part single hoop, multi hoop and isolation/contortion hoop act.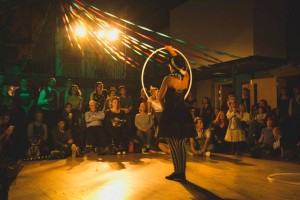 The Doll:
A vintage circus doll comes to life from a music box.
Enchanting, dreamy performance that builds into a triple hoop act.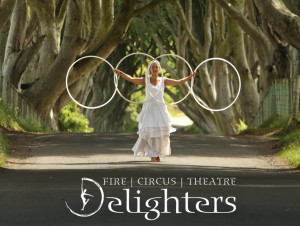 White:
A beautiful flowing multi hoop performace – in all white. Airy and magical.
A glow-in-the-dark version of this show is also available.
SPECIAL SHOWS: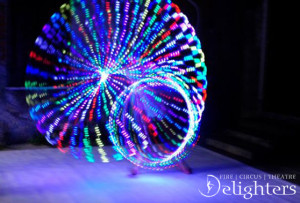 LED hoop act:
Single and double hoop act with bright and colorful LED hoops with various different light settings.
An upbeat and fun act for any occasion.
 https://www.youtube.com/watch?v=ZXZC0XzHbio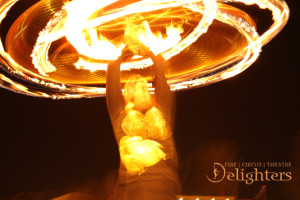 Fire Hoops:
A selection of Cabaret acts, meet and greet fire hula hoopers or fire shows with 1-3 performers, single and double hooping with lots of fire.
DANCE PERFORMANCE: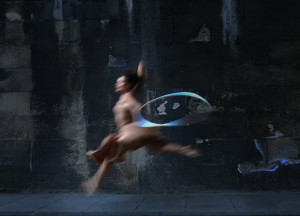 Etudes for Hoop and Violin:
This project is a collaboration between Hungarian/Scottish dancer/hula hooper Jusztina Hermann and Derry-based fiddle player Robert Peoples to explore a blend of disciplines, circus, contemporary dance, choreography and improvisation with live music.