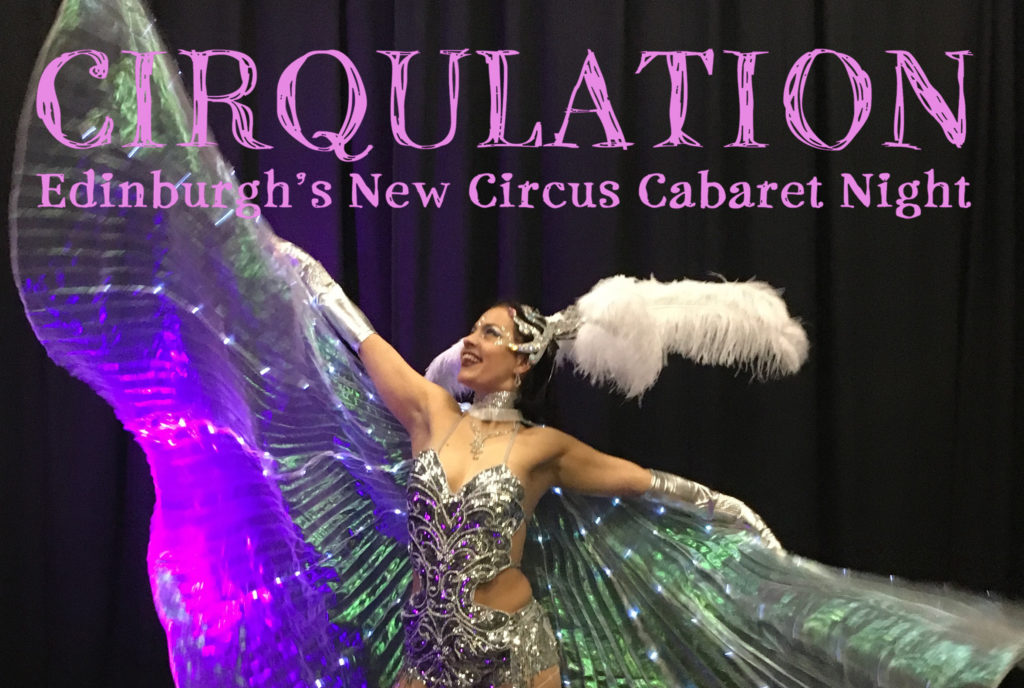 Scotland's new Circus Cabaret Night: CIRQULATION is back!!! Freshening the blood flow of Circus Arts in the capital of Scotland.
The theme this time is CELEBRATION. Celebrating 250 years of Circus and 10 years of Delighters! Think of glamour, sparkles, showtime – and of course high level circus skills!
The event is to inspire the creation of new acts by established and emerging circus artists and to make contemporary circus available for communities in Edinburgh's disadvantaged areas.
Our venue is the vibrant North Edinburgh Arts, a lovely theatre space just a short bus ride away from Edinburgh's city centre.


LINE UP:

Kat Borrowdale – Think Circus (Hoops)
Adam, Rosella and Sarah (Acrobatic trio)
Will Borrell – Will Be Juggling (Club juggling)
Amy and Saya Duo (Aerial hoop)
Zinnia Obreski – Wild Circus Arts (Trapeze)
Miriam Wolanski – Wolanski Aerial and Pole (Pole)
Fiona Houez (Acrobatic dance)
Circus Voices (Club juggling choir)
Sade Amin Nadour (LED Hoop)
Delighters (LED act)
Celebrate! (Finale)

Event hosted by Tinka Sparks / Jusztina Hermann of Delighters.
Ceilidh dancers walkabout characters and stage hands: Sade Amin Nadour and Will Thorburn