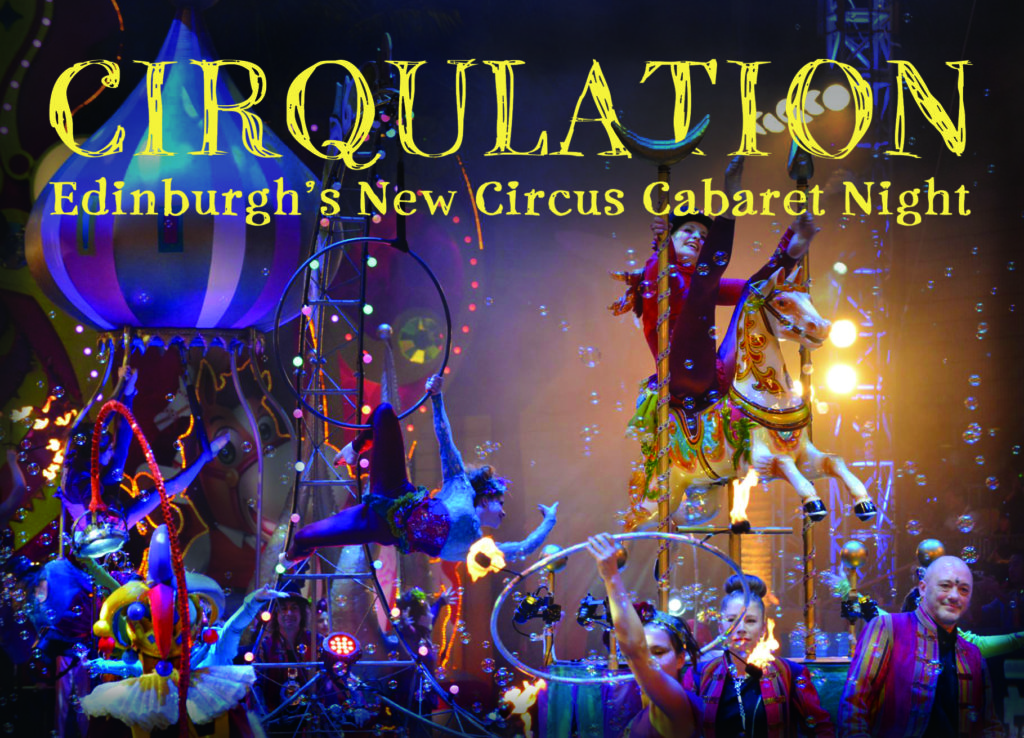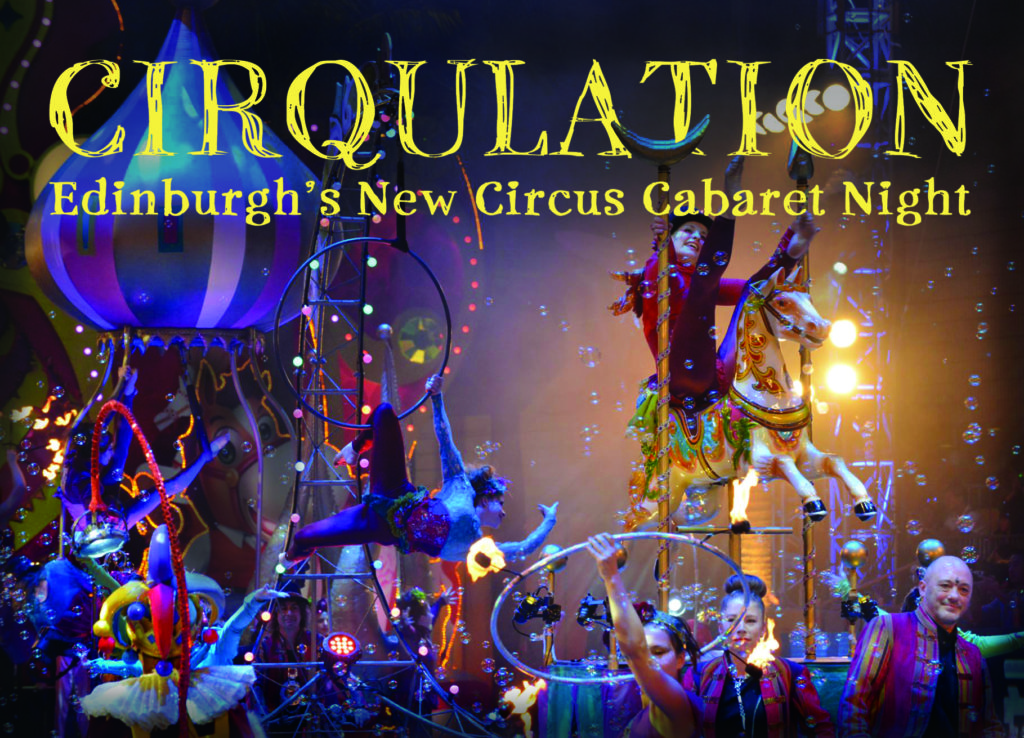 Roll up, roll up, welcome Edinburgh's new Circus Cabaret Night: CIRQULATION, freshening the blood flow of Circus Arts in the capital of Scotland!

The event is on 9th February 2018. Doors from 6.30, show starts at 7pm and will go until 9pm with a short interval.

Cirqulation is to inspire the creation of new acts by established and emerging circus artists and to make contemporary circus available for communities in Edinburgh's disadvantaged areas.
Our venue is the vibrant North Edinburgh Arts; expect a cafe with hot drinks and a lovely theatre space just a short bus ride away from the city centre.
The plan is to run the event 3 times a year, each time with a different theme. Our first one will be "Enchanted Circus". Think of dreams, fantasy, magic – and of course circus!
To artists in the creation of new acts we offer mentoring and the chance to show work to a live audience. In each cabaret night there will be the opportunity to showcase existing work too, to show some of Edinburgh's best stage acts to a wider audience. This will also create a good networking opportunity for artists from the industry, whether they are performing or coming to watch the show.
Call for submission for the first edition is now closed.
Tickets are on sale now: BUY TICKETS NOW
North Edinburgh Arts is at 15a Pennywell Ct, Edinburgh, EH4 4TZ
Photo by Mark Loudon, courtesy of LUXe. It features 3 Edinburgh based circus artists!