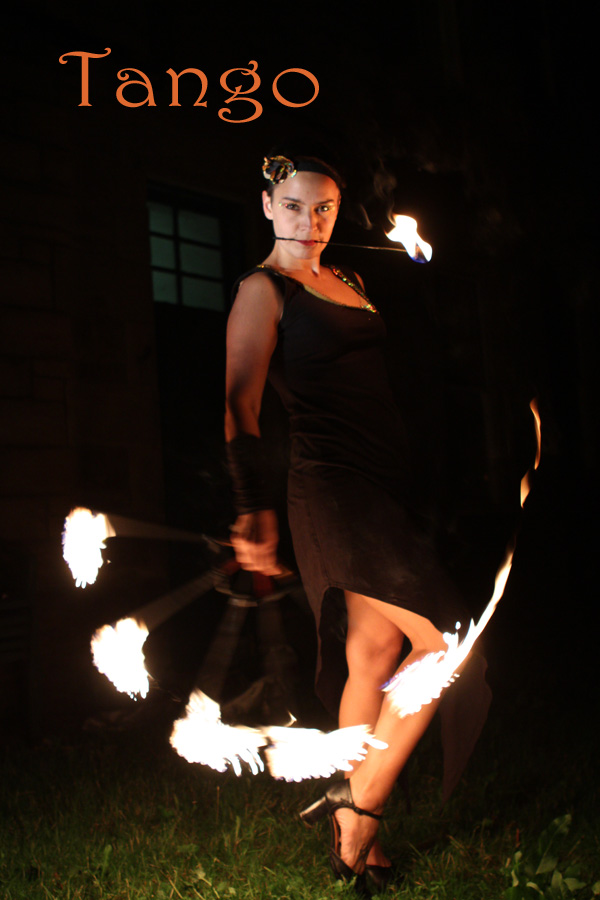 TANGO
Solo fire performance Tango is the highlight of any event.
An elegant, bold, innovative and fun stage show with a choreography based on tango moves, skillful object manipulation and physical theatre.
Classical fire equipment like ropes, staff and fans feature in this act with fire hula hoops, fire umbrella and other burning objects to create an unforgettable spectacle for your event, a love story of passion, a journey through the senses and flames.
Fire sculpture is an artwork by Nicholas Lealand.
The show was performed internationally since 2009 at weddings, corporate events and private parties.
TECHNICAL INFORMATION:
Length of show: 20 minutes
Dance and comedy
The show can be divided into 2x 10 minute acts
Weddings, private parties, corporate events, festivals.
Recommended outdoors due to large amount of fumes.
Price includes a fire safety technician
Fire sculpture is NOT included in the booking.
Stage requirements:
Min 4mx4mx4m stage area
Non flammable surface
No flammable sets or decorations in stage area
Backstage area connected to stage area
Dressing room / Green room with mirror and running water
Sound system (We can bring our own PA at no extra cost if previously arranged)
Stage lights – not essential but adds to the show.
For weddings the Bride and Groom can be part of the show (if previously arranged).