Walkabout characters add the extra spark to any event whether on stilts or on the ground. Weddings, corporate events, private parties or festivals, we are there to make sure your guests are amused, mesmerized and entertained.
Acts vary from funny to magnificent. They all interact with an audience of any age, some of them will teach juggling skills, tell your future or trick you.
For more walkabout characters on stilts also see Stiltwalkers
Fortune telling meets contact juggling in this funny and insightful walkabout act.
 STEAMPUNK!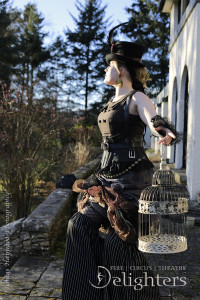 Our favourite dress code is probably Steampunk. Lace, leathers, feathers, bustles, belts and top hats… pieces of machinery recalling the Victorian era and the industrial revolution, spiced with Science Fiction in an imaginary world.
We have up to 5 performers, ladies and gentlemen on stilts or on the ground to entertain or create atmosphere at your event.
TINKA SWING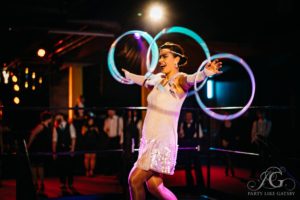 An elegant and sexy walkabout character with shiny mini hoops or with LED hoops. The act includes an hour of walkabout and the 6 minute stage act "Swing! Swing! Swing!" with either the LED or the mini hoops.
Premiered at the "Party Like Gatsby" event in Glasgow at 2016, she has since performed at high profile corporate events and weddings.
LIT UP CHARACTERS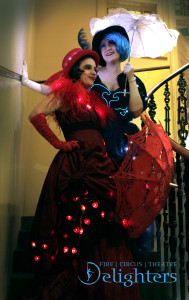 Glow in the dark characters on stilts or on the ground.
Lady Scarlet, Lady Safire and Lady Snowflake's costumes have built in LEDs and they also have glow juggling and manipulation equipment, like LED hoops, pois, staffs and umbrellas.
They soon will be joined by Lady Spirulina and Lady Supurple (our green and purple ladies).
.
LADY SNOWFLAKE: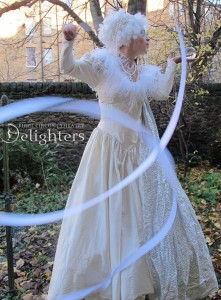 Fabulous walkabout character in a huge GLOW IN THE DARK costume. She can be on stilts or on the ground, and perfect for Winter themed events or for a VENETIAN MASQUARADE.
The walkabout performance can include hula hooping, poi and juggling acts, contact juggling, ribbons, or LED and Glow Show for the night.
You can also have Lady Blue, Lady Red or Lord Purple at your event with lit up costumes with or without Venetian Masks and similar juggling equipment.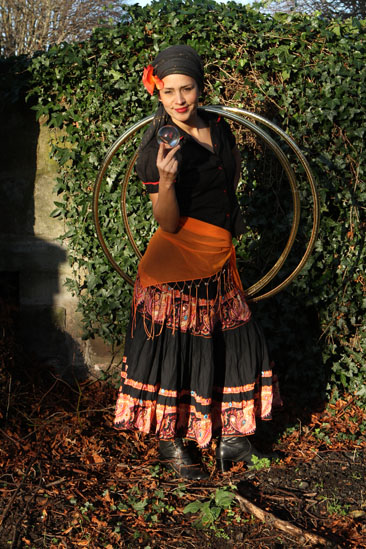 FRIDA:
Frida is a fun Balkan gipsy inspired dancer and fortune teller. She has big golden hula hoops and a crystal ball to charm you or tell your fortune.
She is a fantastic wedding entertainment, and also a great success at your parties, corporate events, festivals or at club nights like Balkanarama.
Frida has a 20 minute stage show which is a hula hooping act, contact juggling, flags and poi spinning show. She is also great as a Mix and Mingle entertainment for  your guests, or as a modern clown Meet and Greet character.
JOANNE: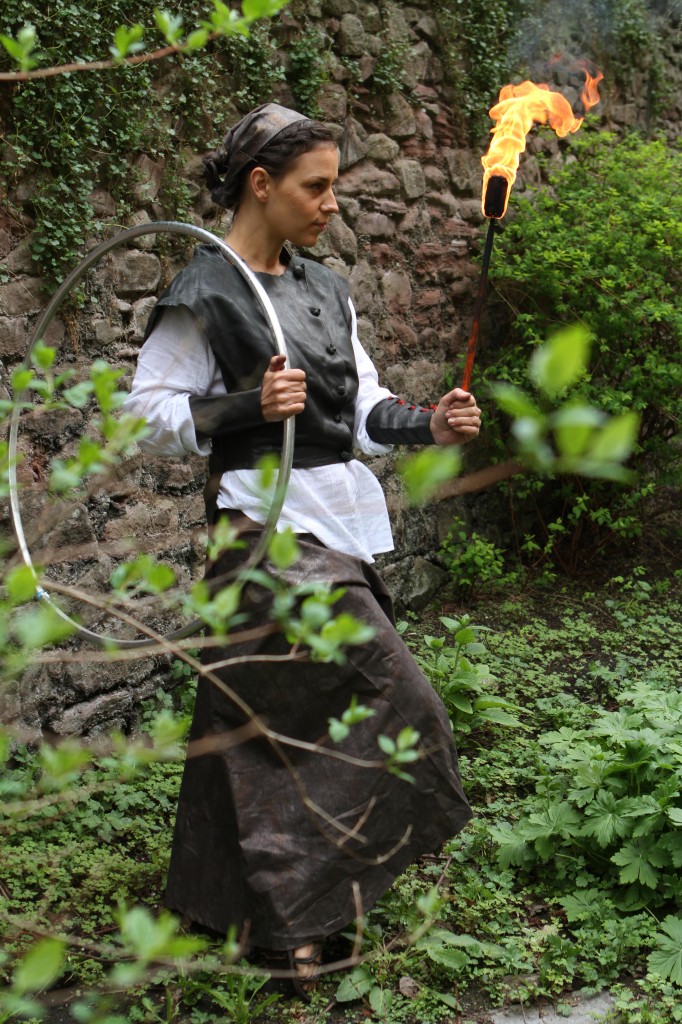 Medieval themed walkabout character, a feisty maiden with fire or with other shiny and weird objects.
Fire toys that come with the character are: staff, poi, ropes, clubs, double staff, fire hoops, fire fans, swords, fire fly, palm fires, and fire levitation wand.
Non-fire: hula hoops, levitation wand, poi, flags, contact ball, double staff, ribbons, swinging clubs.
CLOWNS: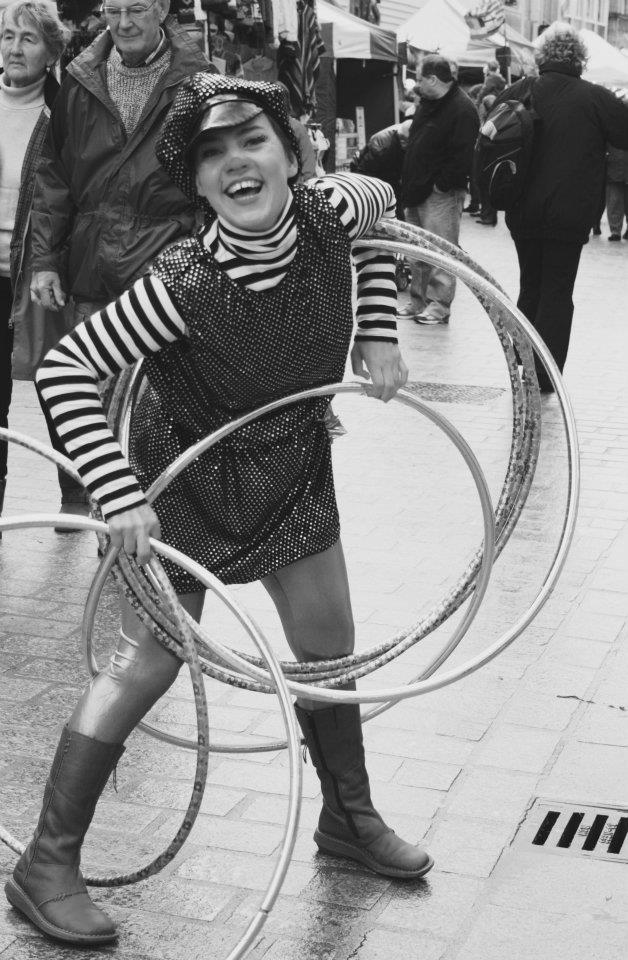 A few different theatre clown characters, from mime to multiple hooping, juggling or simple innocent presence. Clowns are suitable for any age and any occasion, they love to celebrate, to help, to give and to make you smile.